Size
Price
Savings
Quantity

1 Root

Fall-Planted | Ships in Fall

$43.99

3 Roots

Fall-Planted | Ships in Fall

$119.99
9% Savings

5 Roots

Fall-Planted | Ships in Fall

$174.99

($35.00/each)

20% Savings
Single-petaled blooms look brushed by a watercolor artist
Note: Fall-Planted Peonies Ship to All Zones Beginning in October
Late Spring to Early Summer Blooming, Easy to Grow
Perennial; Hues of Apricot
View full details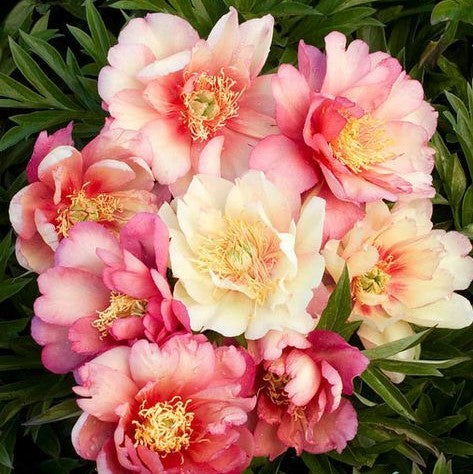 About

About Itoh Peony Roots - Julia Rose

Paeonia (Intersectional Hybrid)

Itoh peonies (also known as intersectional peonies) have a mix of traits of two peony varieties: the hardiness of traditional garden peonies, and the upright growing style and prolific blooms of tree peonies. Complementing their nicely tailored shape, Itohs produce enormous flowers from many buds, often 50 blooms per plant in a single season, once established. Julia Rose Itoh Peony flowers sparkle like precious jewels in your garden. A romantic addition to any growing area, with fragrant blooms of soft apricot petals, blended purple tips, and yellow centers. These make for a wonderful addition to any bouquet.
Planting

Information

Companion

s

Plants

Companion Plants for Itoh Peony Roots - Julia Rose
Choosing a selection results in a full page refresh.