Size
Price
Savings
Quantity

3 Bulbs

Spring-Planted | Ships in Spring

$13.99

5 Bulbs

Fall-Planted | Ships in Fall

$19.99
14% Savings

10 Bulbs

Fall-Planted | Ships in Fall

$35.99
23% Savings

6 Bulbs

Spring-Planted | Ships in Spring

$25.99
7% Savings

20 Bulbs

Fall-Planted | Ships in Fall

$64.99
30% Savings

9 Bulbs

Spring-Planted | Ships in Spring

$35.99

($4.00/each)

14% Savings
The most spectacular lilies are also the easiest to grow
Note: Fall-Planted Lilies Ship to All Zones Beginning in October
Summer Blooming, Easy to Grow, Orange Flower with Back Spots
Perennial; Stunning Orange Blooms
View full details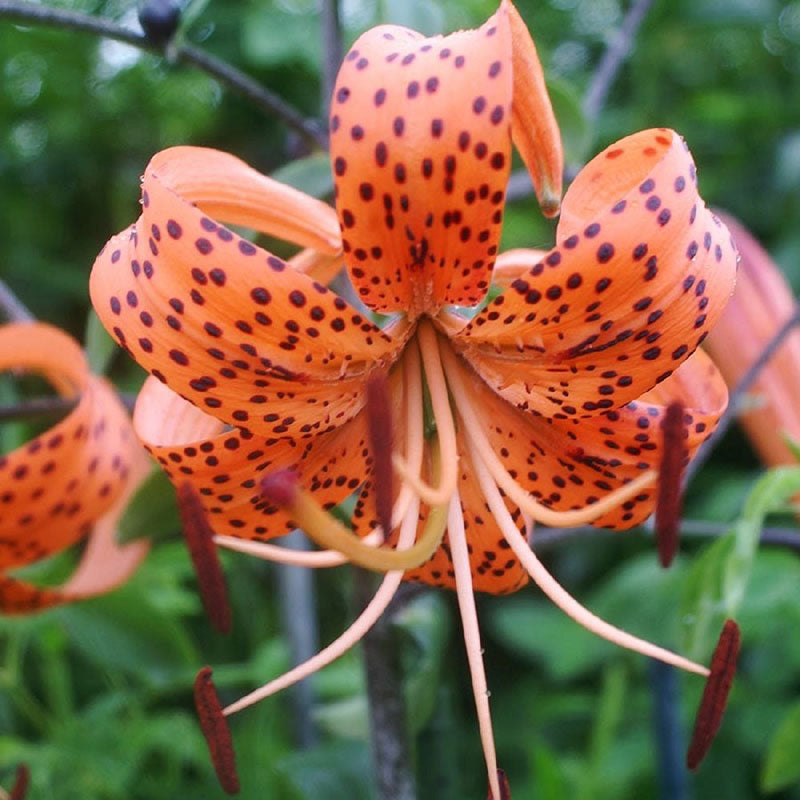 About

About Tiger Lily Bulbs - Tigrinum Splendens

Lilium tigrinum

Is there a tiger in your yard, or is it the devastatingly alluring Tiger Lily? With their black-spotted orange petals, these lilies mimic the majesty and elegance of a wild tiger. Be on the lookout for these good-looking blooms during your afternoon yard safari—no binoculars necessary. Growing up to 4 feet tall with flowers spreading 5 to 6 inches across, you'll have plenty of exotic beauty in your yard. Once mature, you'll get 20 to 25 blossoms per stem!
Planting

Information

Companion

s

Plants

Companion Plants for Tiger Lily Bulbs - Tigrinum Splendens
Choosing a selection results in a full page refresh.