Size
Price
Savings
Quantity

10 Bulbs

Spring-Planted | Ships in Spring

$11.99

20 Bulbs

Spring-Planted | Ships in Spring

$20.99
12% Savings

50 Bulbs

Spring-Planted | Ships in Spring

$46.99

($0.94/each)

22% Savings
New, mature color
Excellent cut flower
Use in borders and beds
Plant in spring for summer blooms
View full details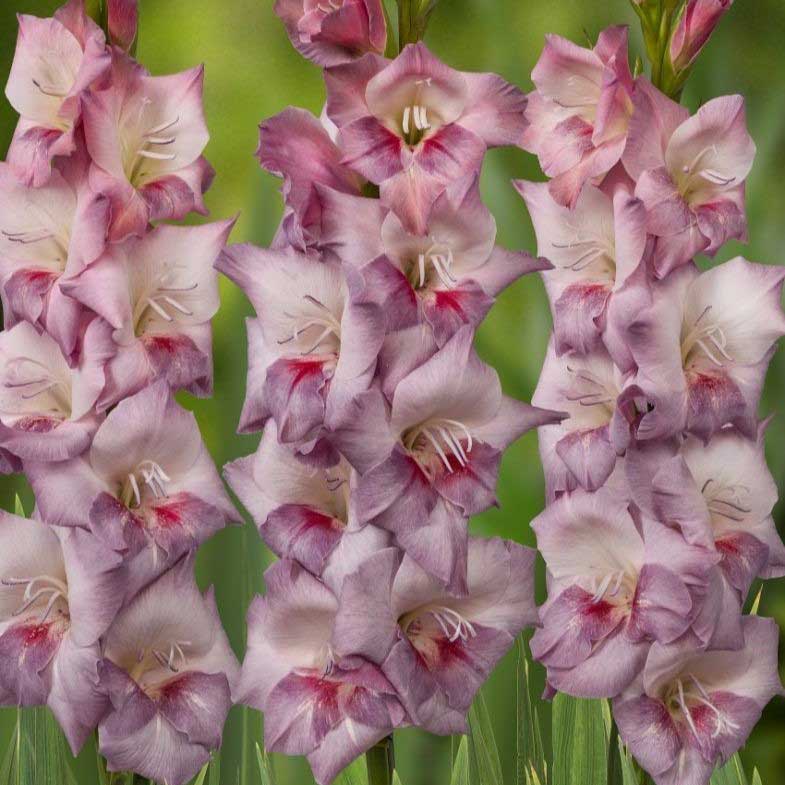 About

About Gladiolus Flower Bulbs - Smokey

Gladiolus

Just when you think you have seen all the colors, Smokey Gladiolus comes a long and changes the game once again! In the softest, smokiest shade of grayish-mauve, watch in delight as this variety develops deeper hues of the same shades as it matures. Gladiolus has always been a garden and floral mainstay, but have become a bit stale in the regular, pastel rainbow of colors that we have always known. Gladiolus Smokey has given this species the long-awaited jolt that it has needed to bring it back to the mainstage!
Planting

Information

Companion

s

Plants

Companion Plants for Gladiolus Flower Bulbs - Smokey
Choosing a selection results in a full page refresh.