Size
Price
Savings
Quantity

20 Bulbs

Spring-Planted | Ships in Spring

$28.99

20 Bulbs

Fall-Planted | Ships in Fall

$29.99

40 Bulbs

Spring-Planted | Ships in Spring

$51.99
10% Savings

40 Bulbs

Fall-Planted | Ships in Fall

$52.99
9% Savings

60 Bulbs

Spring-Planted | Ships in Spring

$69.99
20% Savings

60 Bulbs

Fall-Planted | Ships in Fall

$69.99

($1.17/each)

20% Savings
This mix of purple and pink poppy-like blooms are popular with florists
Bright and Cheerful Pollinator Attractor, Long Lasting Blooms, Florist Favorite
Perfect Cut Flower, Can Last Over a Week in a Vase
Prefers Full Sun
View full details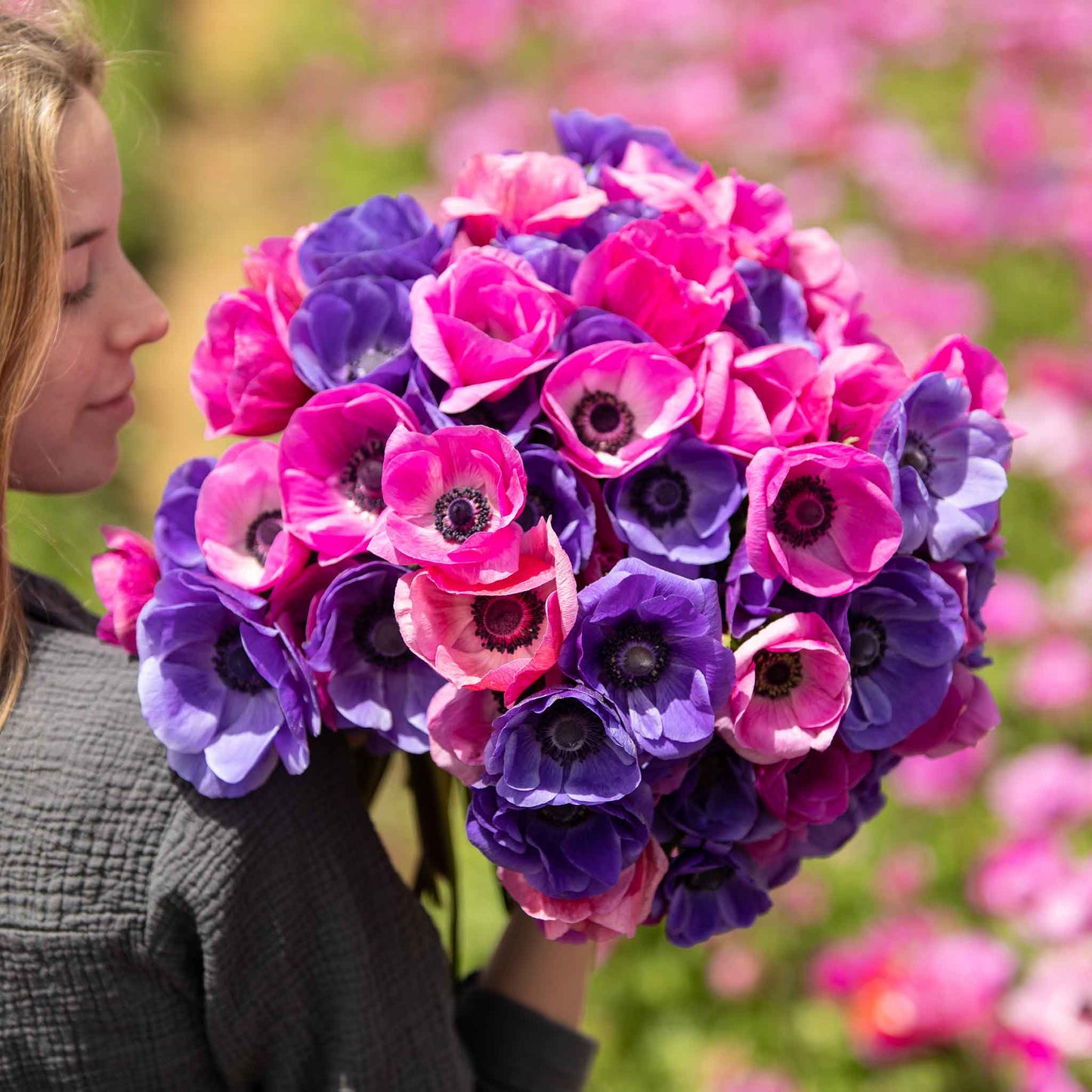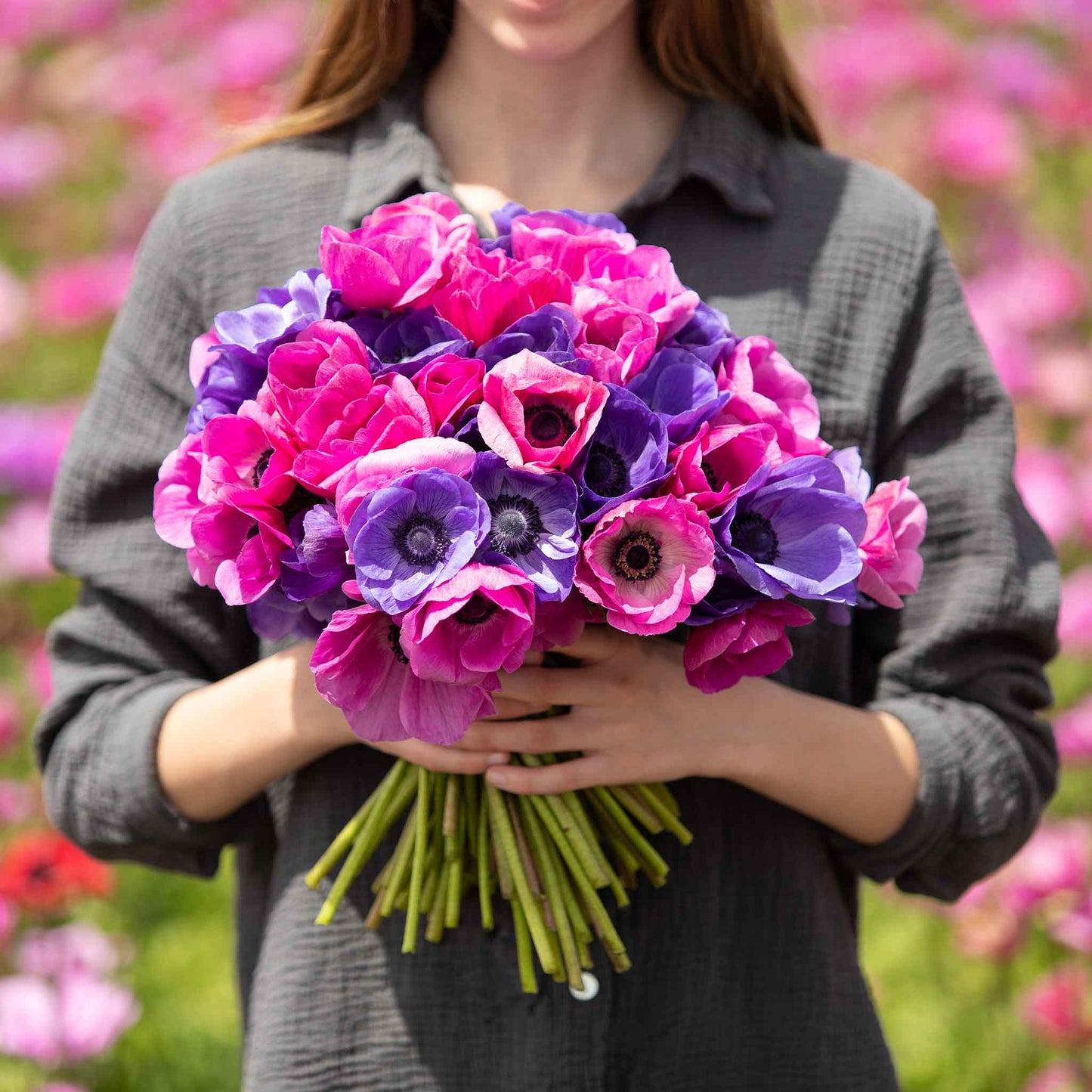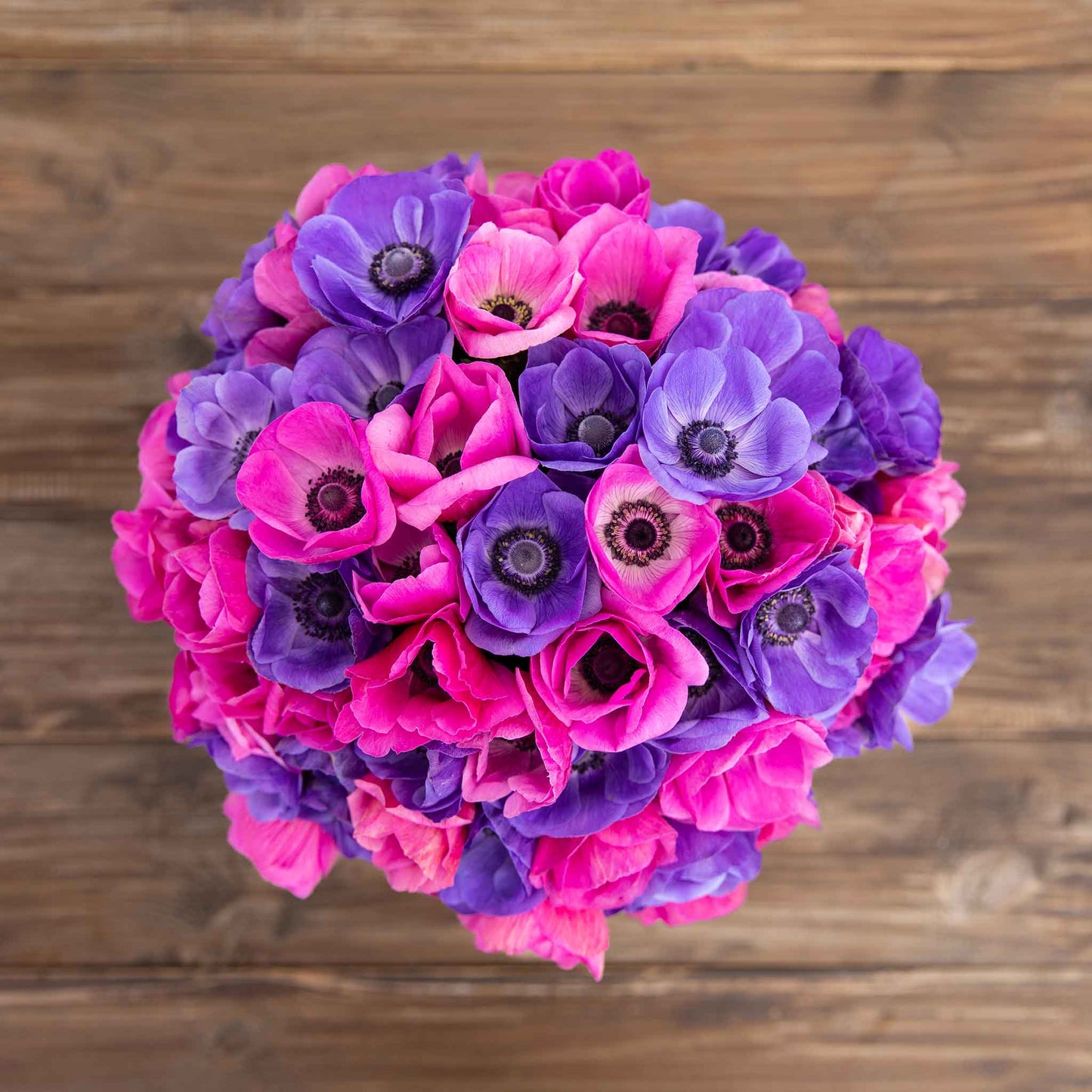 About

About Anemone Bulbs - Edge of Dusk Mix

Anemone coronaria

The large, poppy-like flowers of this Edge of Dusk Mix bloom in fuchsia and violet-blue on low-growing plants with textured foliage. If you're looking to create a carpet of showy color, you can't go wrong with this mixture of soft flowers that wave tenderly in the breeze. Ideal for cut flowers, these will last up to 10 days in a vase. They have long lasting blooms outdoors, too!
Planting

Information

Companion

s

Plants

Companion Plants for Anemone Bulbs - Edge of Dusk Mix
Choosing a selection results in a full page refresh.