Size
Price
Savings
Quantity

20 Bulbs

Spring-Planted | Ships in Spring

$28.99

20 Bulbs

Fall-Planted | Ships in Fall

$29.99

40 Bulbs

Spring-Planted | Ships in Spring

$51.99
10% Savings

40 Bulbs

Fall-Planted | Ships in Fall

$52.99
9% Savings

60 Bulbs

Spring-Planted | Ships in Spring

$69.99
20% Savings

60 Bulbs

Fall-Planted | Ships in Fall

$69.99

($1.17/each)

20% Savings
Colorful double-flowered blooms as gorgeous as peonies
Deer Resistant; Stunning When Planted En Mass
Bright and Cheerful Pollinator Attractor, Long Lasting Blooms, Florist Favorite
Prefers Full Sun
View full details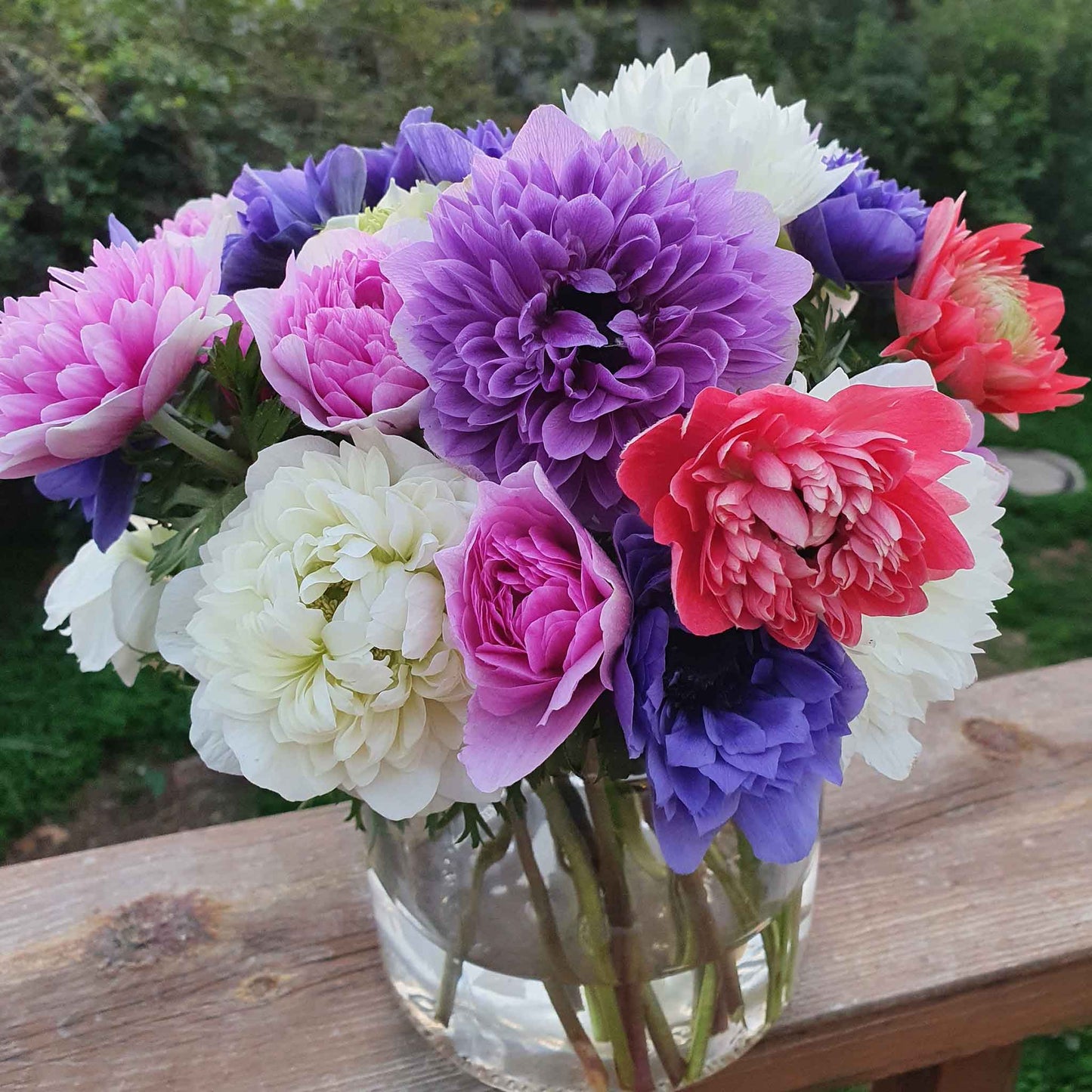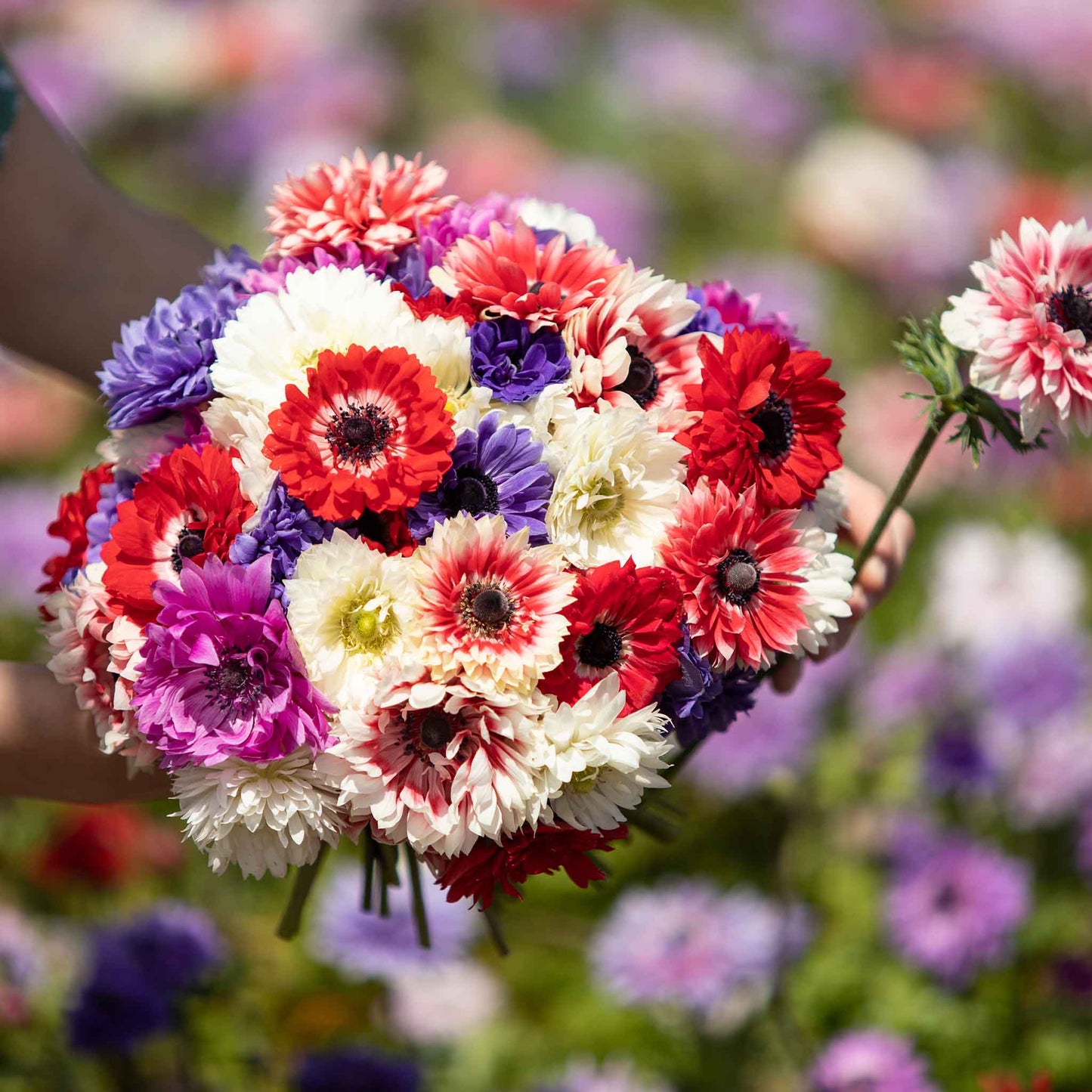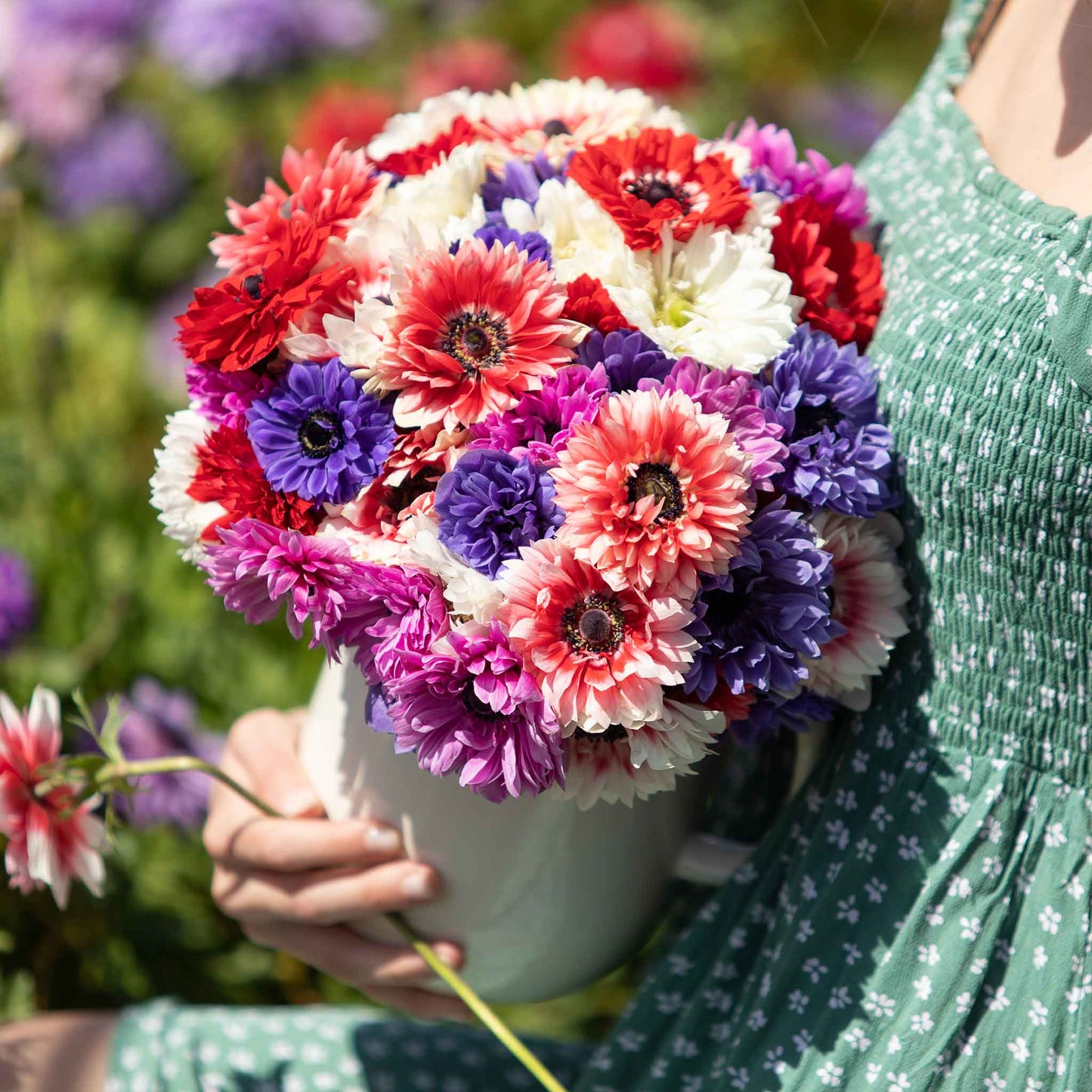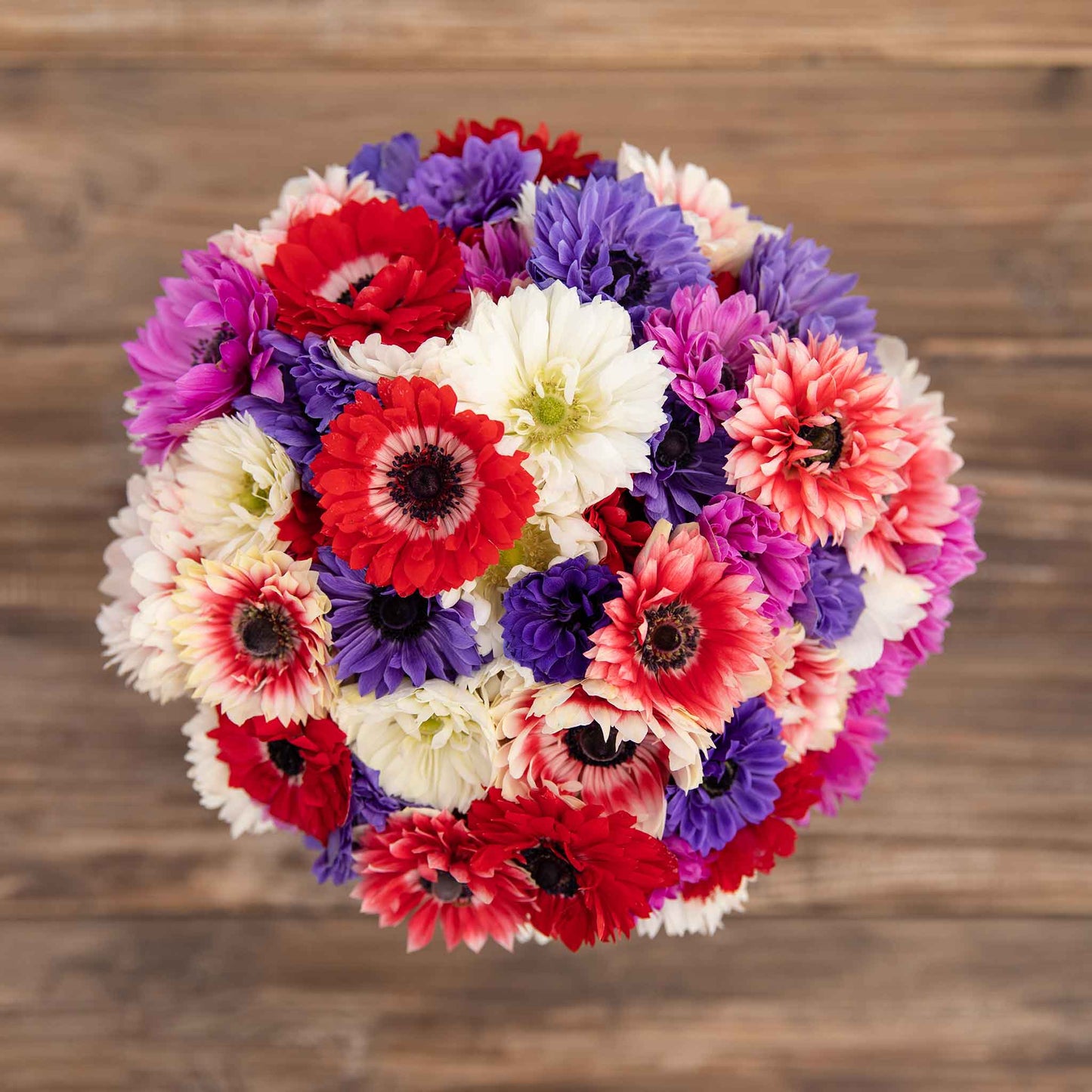 About

About Anemone Bulbs - Double Mix

Anemone blanda

If you love giant anemone blooms, you will not want to miss out on our Anemone Double Mix! Brilliant, colorful, double blooms will fill your garden with joy and look absolutely stunning when planted en masse. It's hard to fathom their amazing ruffled colors working together in such perfect harmony: bright white, pastel pink, midnight blue, and purple. After cut, anemone flowers will last in a vase for up to 10 days if they were harvested as soon as they open.
Planting

Information

Companion

s

Plants

Companion Plants for Anemone Bulbs - Double Mix
Choosing a selection results in a full page refresh.