Size
Price
Savings
Quantity

20 Bulbs

Spring-Planted | Ships in Spring

$28.99

20 Bulbs

Fall-Planted | Ships in Fall

$29.99

40 Bulbs

Spring-Planted | Ships in Spring

$51.99
10% Savings

40 Bulbs

Fall-Planted | Ships in Fall

$52.99
9% Savings

60 Bulbs

Spring-Planted | Ships in Spring

$69.99
20% Savings

60 Bulbs

Fall-Planted | Ships in Fall

$69.99

($1.17/each)

20% Savings
Violet, lavender, and white blooms make for a dramatic groundcover
Bright and Cheerful Pollinator Attractor, Long Lasting Blooms, Florist Favorite
Perfect Cut Flower, Can Last Over a Week in a Vase
Prefers Full Sun
View full details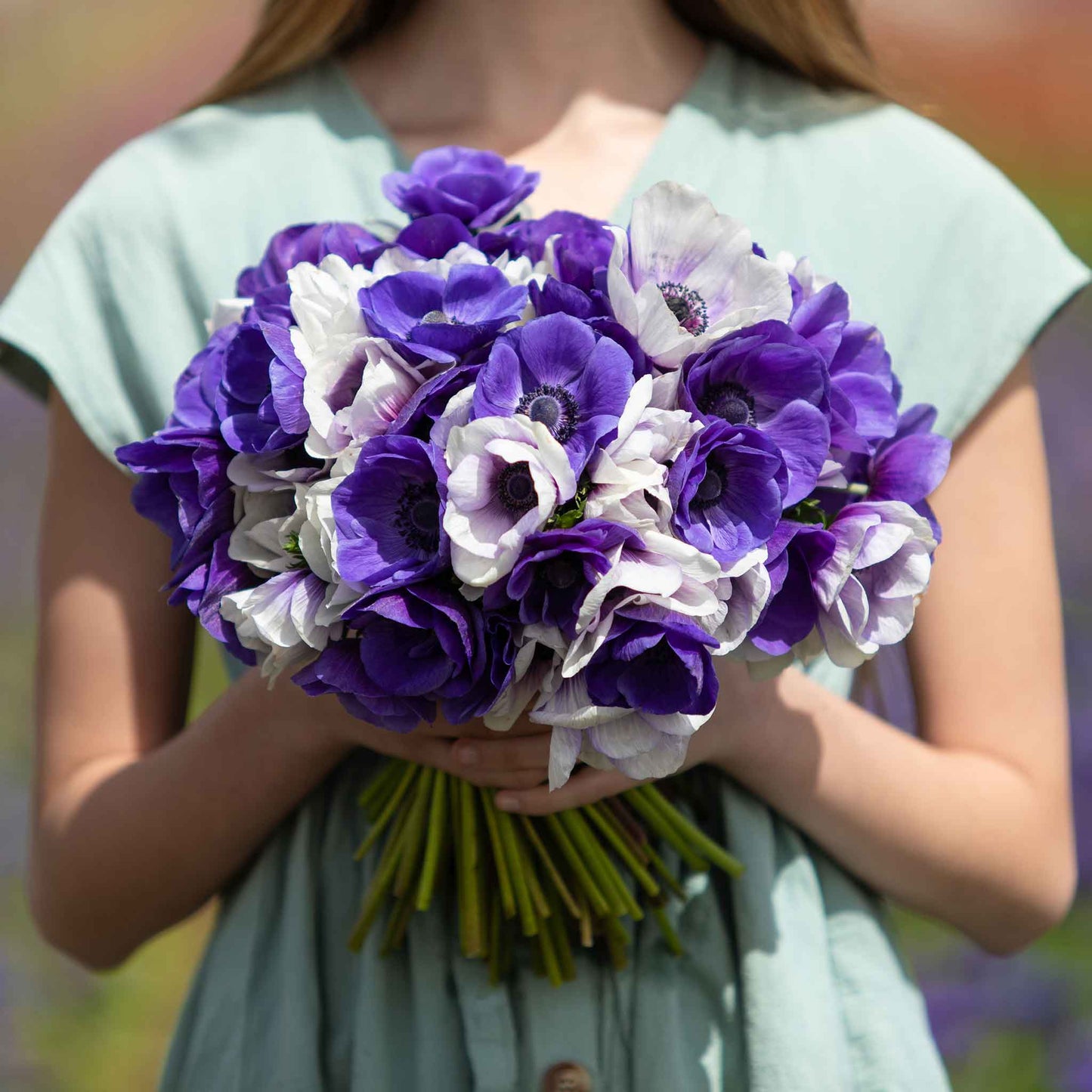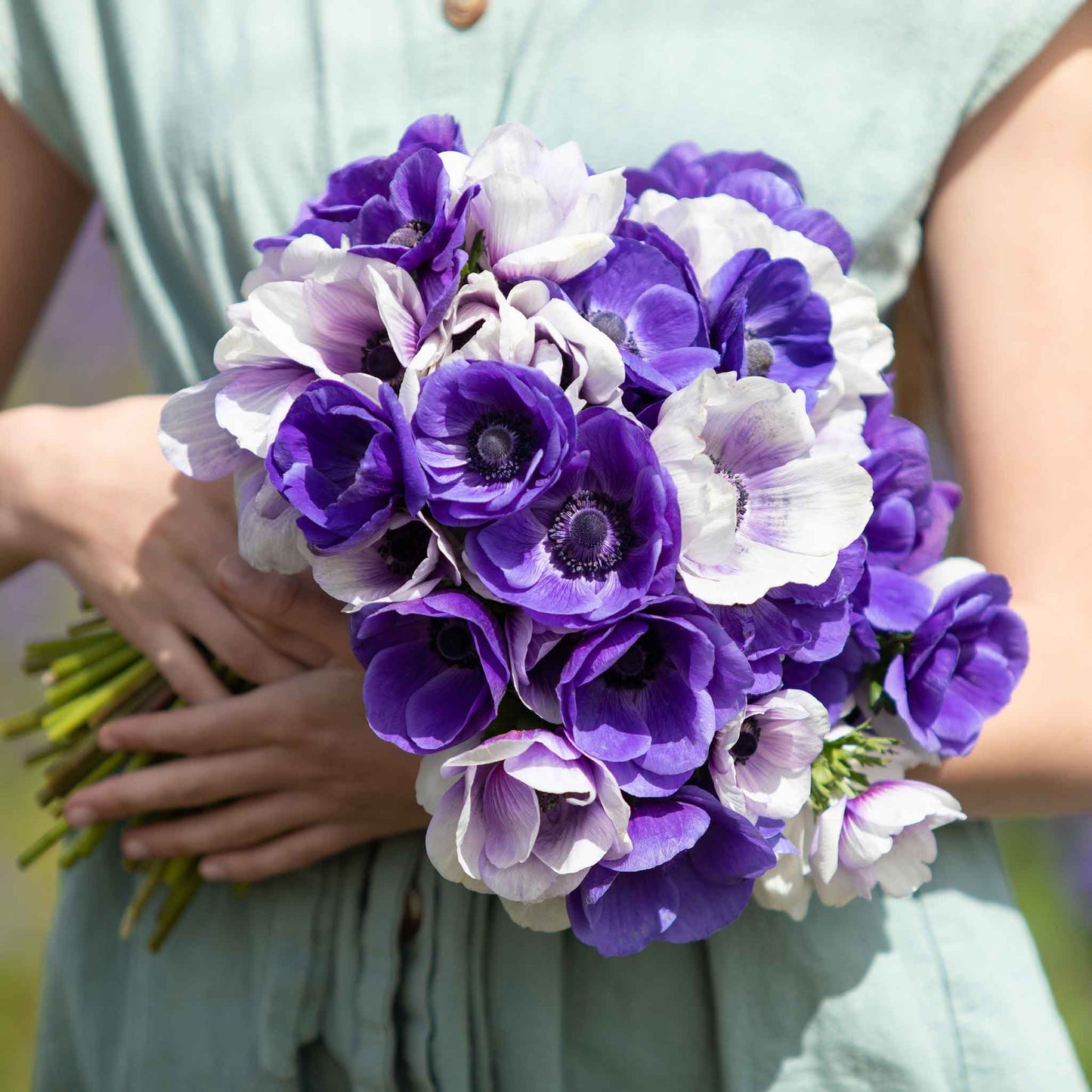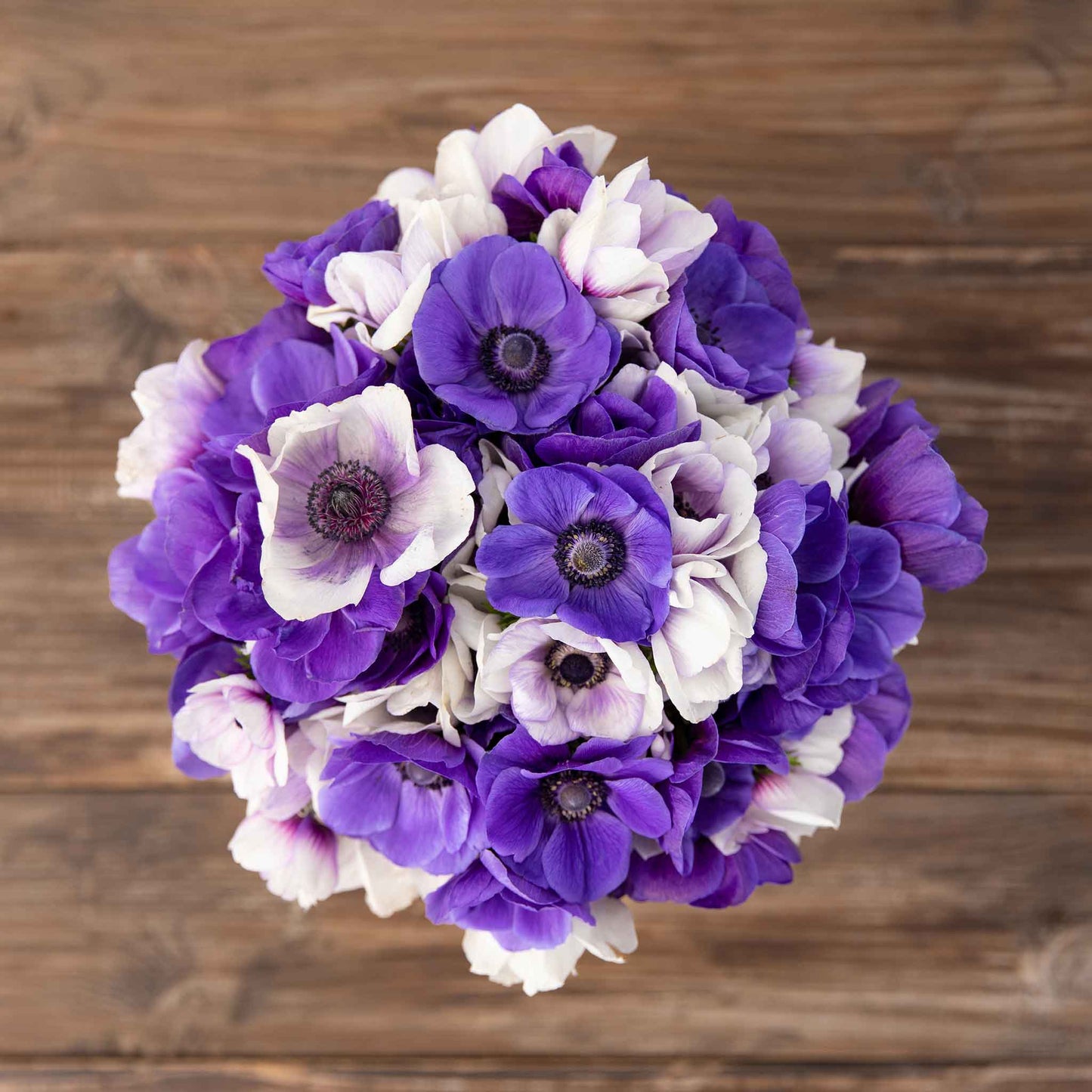 About

About Anemone Bulbs - Midnight Mix

Anemone coronaria

Also known as

Poppy Anemone, Spanish Marigold, Windflower, Crown Windflower

The large, poppy-like flowers of this Midnight Mix bloom into a showing of vibrant colors on low-growing plants with textured foliage. If you're looking to create a carpet of color, you can't go wrong with this mixture of deep purple, lavender, and white flowers. Ideal for cut flowers, these will last up to 10 days in a vase. They're dazzling!
Planting

Information

Companion

s

Plants

Companion Plants for Anemone Bulbs - Midnight Mix
Choosing a selection results in a full page refresh.