Size
Price
Savings
Quantity

Packet

$4.50

1 Ounce

$10.99

1/4 Pound

$30.99
30% Savings

1 Pound

$54.99

($3.43/ounce)

69% Savings
Best natural choice when making your own sugar
Make your own sugar!
Easy to grow
Prefers full sun exposure
View full details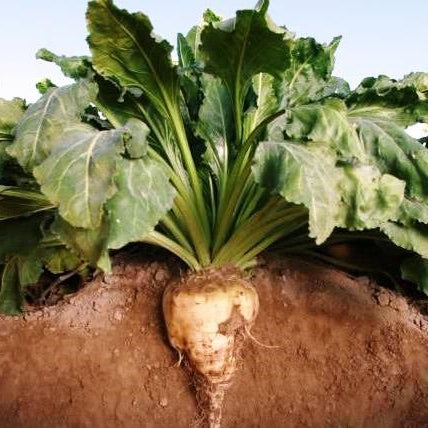 Shipping Schedule
Pre-ordered Bulbs: Pre-orders will not ship immediately, but they will be delivered at the ideal time for planting in your area. Spring pre-orders are placed any time before March 1. Fall pre-orders are placed any time before September 1. For customers who order bulbs in advance, please see the shipping schedule below. Orders containing both seeds and bulbs may be split into multiple shipments.
Pre-Ordered Spring Bulbs & Perennials
Shipping Begins
Zones 9 - 12 
Early to Mid March
Zone 8
Mid to Late March
Zone 7
Late March to Early April
Zone 6 
Early to Mid April
Zone 5
Early to Mid May
Zones 2 - 4
Mid to Late May
In-season orders ship immediately at the time of purchase to all zones until inventory is depleted.
| Saffron Crocus & Bearded Iris | Shipping Begins |
| --- | --- |
| All Zones | Late August |
 Pre-Ordered Fall Bulbs
Shipping Begins
Zones 2 - 5
Mid to Late September
Zone 6
Late September
Zone 7
Late September to Early October
Zone 8 - 12
Early to Mid October
In-season orders ship immediately at the time of purchase to all zones until inventory is depleted.
Pre-Ordered Fall Perennials*
Shipping Begins
All Zones
Mid October
*Amaryllis Bulbs, Hosta Roots, Lily Bulbs, Papaver Roots, Paperwhite Bulbs, Peony Roots & Siberian Iris Roots
Multiple Ship Dates
Your credit card will be charged for the full amount of your order at the time your order is submitted, regardless of the shipping time for your items. If your order requires multiple shipping dates, you will never be charged more than once for shipping charges. This allows us to ship your non-seasonal items to you as soon as possible, as well as allocate our seasonal product for your order.
For example, a customer places an order in February consisting of 5 Pounds of Wildflower Mix and 50 Darwin Hybrid Tulip Bulbs. The order would be charged in full upon submission, the seed would be shipped immediately, and the bulbs would be shipped at the optimal time in the autumn based on the customer's zip code.
About

About Sugar Beet Seeds

Beta vulgaris

Grow Heirloom Beets - Plant Sugar Beet Seeds

That's right, the name does't lie--sugar beets can give you sugar! A hardy grower, cold tolerant and can thrive in sun or partial shade and, surprisingly for a "sweet" veggie, doesn't require a lot of water. Beets even have a high tolerance for low fertility soil. The Sugar Beet is the ultimate versatile crop, as it can be enjoyed as a sweet root vegetable, leafy greens can be harvested and consumed as well, and of course it can be processed for sugar!

Sugar Beet roots are not a typical beet, being a very large white and tapered root. Largely regarded as one of the best crops for your "sustainable" farm.

How to Make Sugar from Beets:

Once harvested, separate greens from roots. Beets should be thoroughly cleaned and scrubbed with a stiff brush. Sugar beets should then be cubed or shredded with a food processor, then boiled in a large pot with just enough water to cover the beet material. Boiling the beets for about 1 hour will extract the sugar and beet material should be mushy, boiling times may vary based on the size of your cubes and toughness of the beets. Once boiled down, beet pulp should be strained from the liquid through a cheesecloth. Beet pulp can be wrung in the cheese cloth to get the maximum amount of moisture out of the pulp. Sometimes double straining may be necessary to make sure all beet pulp is removed from the liquid--this is necessary or your finished product will not store well. The remaining liquid now needs to be boiled again and reduced down to your desired viscosity. Liquid can be boiled all the way down until crystals form, but reducing to a kind of syrup can also be effective. This process of reducing can take several hours, depending on how much liquid you started with and the starting sugar content of your crop.
Planting

Information

Planting Sugar Beet Seeds

Coverage

| Amount | Avg Seed Count |
| --- | --- |
| Packet | 341 |
| 1 Ounce | 2,400 |
| 1/4 Pound | 9,600 |
| 1 Pound | 38,400 |

Companion

s

Plants

Companion Plants for Sugar Beet Seeds
Choosing a selection results in a full page refresh.