Size
Price
Savings
Quantity

3 Roots

Fall-Planted | Ships in Fall

Original Price:

$35.99

Sale Price:

$28.79

3 Roots

Spring-Planted | Ships in Spring

$35.99

6 Roots

Fall-Planted | Ships in Fall

Original Price:

$64.99

Sale Price:

$51.99
10% Savings

6 Roots

Spring-Planted | Ships in Spring

$64.99

9 Roots

Fall-Planted | Ships in Fall

Original Price:

$87.99

Sale Price:

$70.39
19% Savings

9 Roots

Spring-Planted | Ships in Spring

$87.99

($9.78/each)
You don't have to be a bride to want a bouquet of these beauties
Note: Fall-Planted Peonies Ship to All Zones Beginning in October
Late Spring to Early Summer Blooming, Easy to Grow
Perennial; Pale Hues of Pink
View full details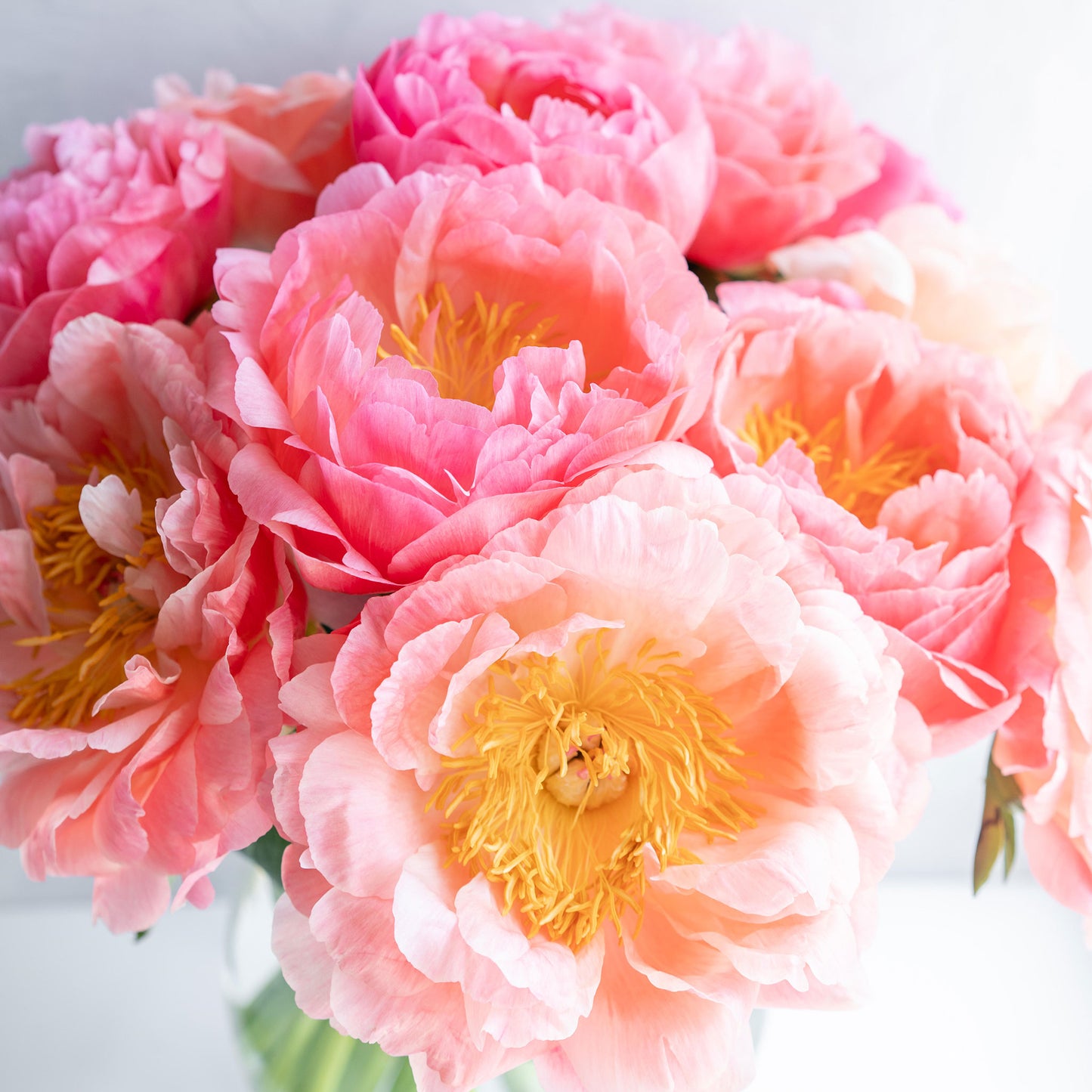 About

About Peony Roots - Bridal Bouquet

Paeonia

A delicate assortment of coral and pink peonies, this mix is our most romantic mix yet. Easy to grow, deer resistant, and heavenly scented, peonies are a must in any perennial garden. Bridal Bouquet should be a top choice for anyone who loves tradition and romance.
Planting

Information

Companion

s

Plants

Companion Plants for Peony Roots - Bridal Bouquet
Choosing a selection results in a full page refresh.