Size
Price
Savings
Quantity

1 Root

Fall-Planted | Ships in Fall

Original Price:

$44.99

Sale Price:

$22.50

1 Root

Spring-Planted | Ships in Spring

$32.29

3 Roots

Fall-Planted | Ships in Fall

Original Price:

$116.99

Sale Price:

$58.50
13% Savings

3 Roots

Spring-Planted | Ships in Spring

$88.49

5 Roots

Fall-Planted | Ships in Fall

Original Price:

$174.99

Sale Price:

$87.50
22% Savings

5 Roots

Spring-Planted | Ships in Spring

$129.99

($26.00/each)
A bridal fave, with fully double, white outer petals opening to reveal a buttery center
Note: Fall-Planted Peonies Ship to All Zones Beginning in October
Late Spring to Early Summer Blooming, Easy to Grow
Huge, Fragrant Flowers
View full details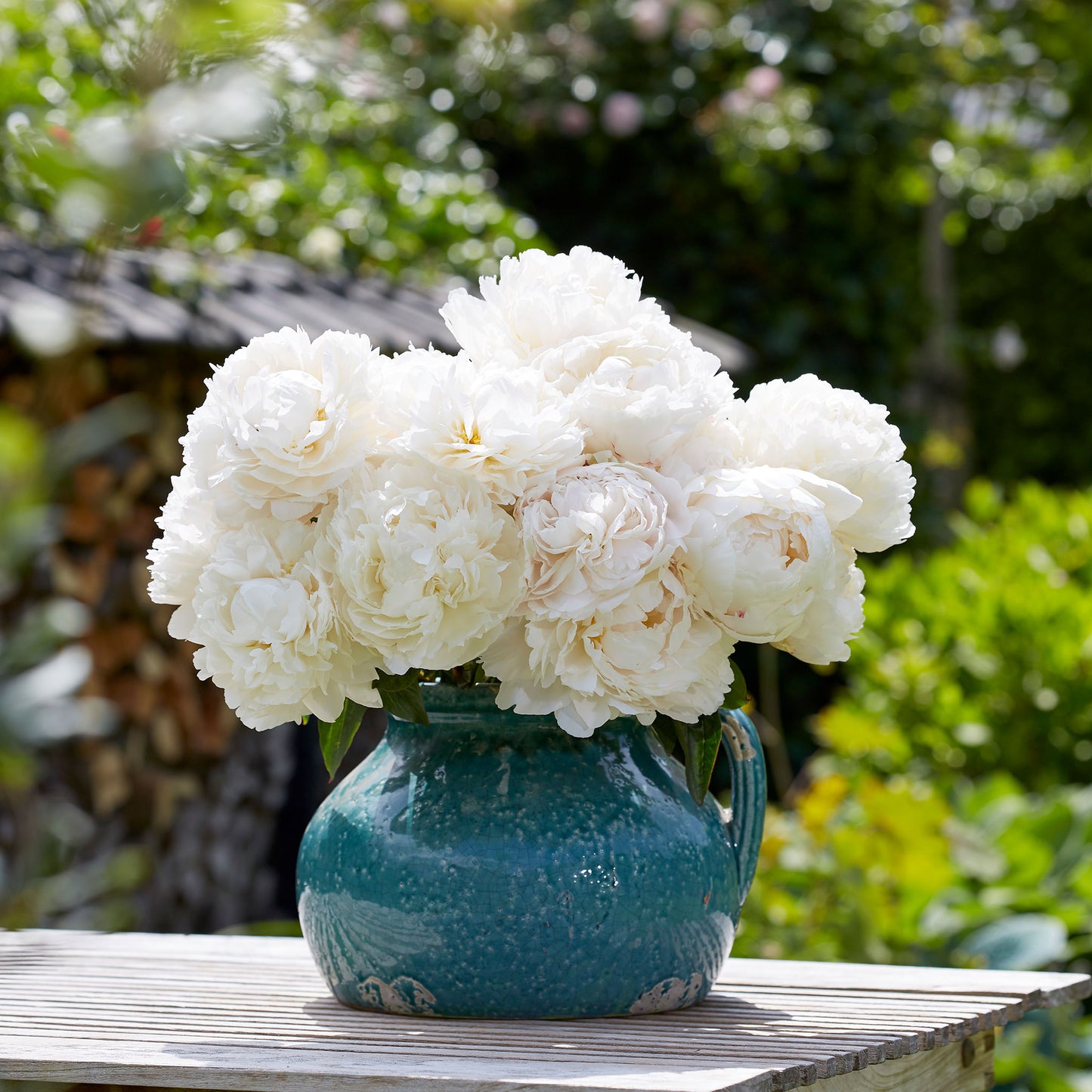 About

About Peony Roots - Bowl of Cream

Paeonia

With petals the color of, you guessed it, cream, this decadent peony is an elegant variety that almost shines in the sunlight. The blooms can reach up to 8 inches across and have a great fragrance! Cut these peonies at bud for long-lasting cut flower arrangements.
Planting

Information

Companion

s

Plants

Companion Plants for Peony Roots - Bowl of Cream
Choosing a selection results in a full page refresh.