Size
Price
Savings
Quantity

3 Bulbs

Spring-Planted | Ships in Spring

$11.99

5 Bulbs

Fall-Planted | Ships in Fall

$17.99
10% Savings

6 Bulbs

Spring-Planted | Ships in Spring

$20.99
12% Savings

10 Bulbs

Fall-Planted | Ships in Fall

$31.99
20% Savings

9 Bulbs

Spring-Planted | Ships in Spring

$29.99
17% Savings

20 Bulbs

Fall-Planted | Ships in Fall

$56.99

($2.85/each)

29% Savings
It's easy to see why this stippled pink flower is our most popular
Note: Fall-Planted Lilies Ship to All Zones Beginning in October
Summer Blooming, Easy to Grow, Pink and Red Flowers with White Edges
Perennial; Stunning Color Combination
View full details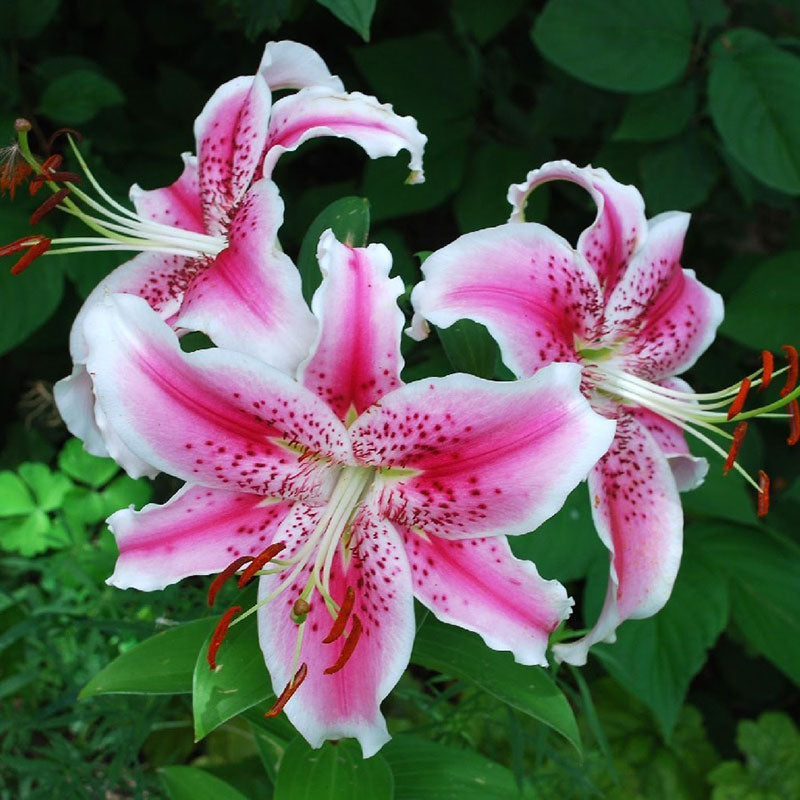 About

About Oriental Lily Bulbs - Stargazer

Lilium

Many people consider the Stargazer Lily to be the most majestic of all the Oriental lilies. Like gazing at a hot pink constellation, it's easy to see why people find these flowers so magical. Delightfully fragrant and long-lasting, you'll want to make room in your garden for these one-of-a-kind blooms.
Planting

Information

Companion

s

Plants

Companion Plants for Oriental Lily Bulbs - Stargazer
Choosing a selection results in a full page refresh.