Size
Price
Savings
Quantity

20 Bulbs

Spring-Planted | Ships in Spring

$28.99

20 Bulbs

Fall-Planted | Ships in Fall

$29.99

40 Bulbs

Spring-Planted | Ships in Spring

$51.99
10% Savings

40 Bulbs

Fall-Planted | Ships in Fall

$52.99
9% Savings

60 Bulbs

Spring-Planted | Ships in Spring

$69.99
20% Savings

60 Bulbs

Fall-Planted | Ships in Fall

$69.99

($1.17/each)

20% Savings
A palette of rose, plum, and lavender fit for any watercolor artist
Bright and Cheerful Pollinator Attractor, Long Lasting Blooms, Florist Favorite
Perfect Cut Flower, Can Last Over a Week in a Vase
Prefers Full Sun
View full details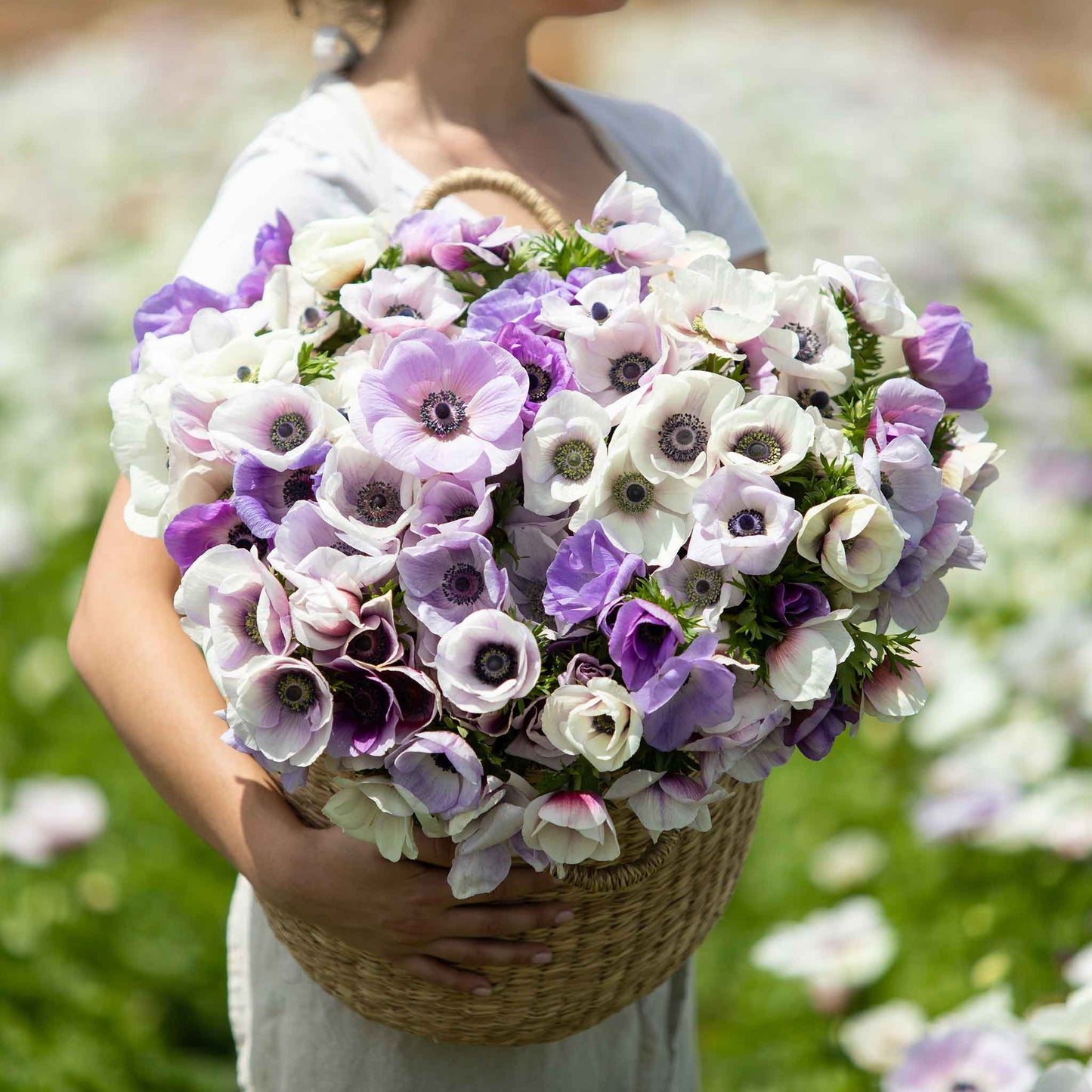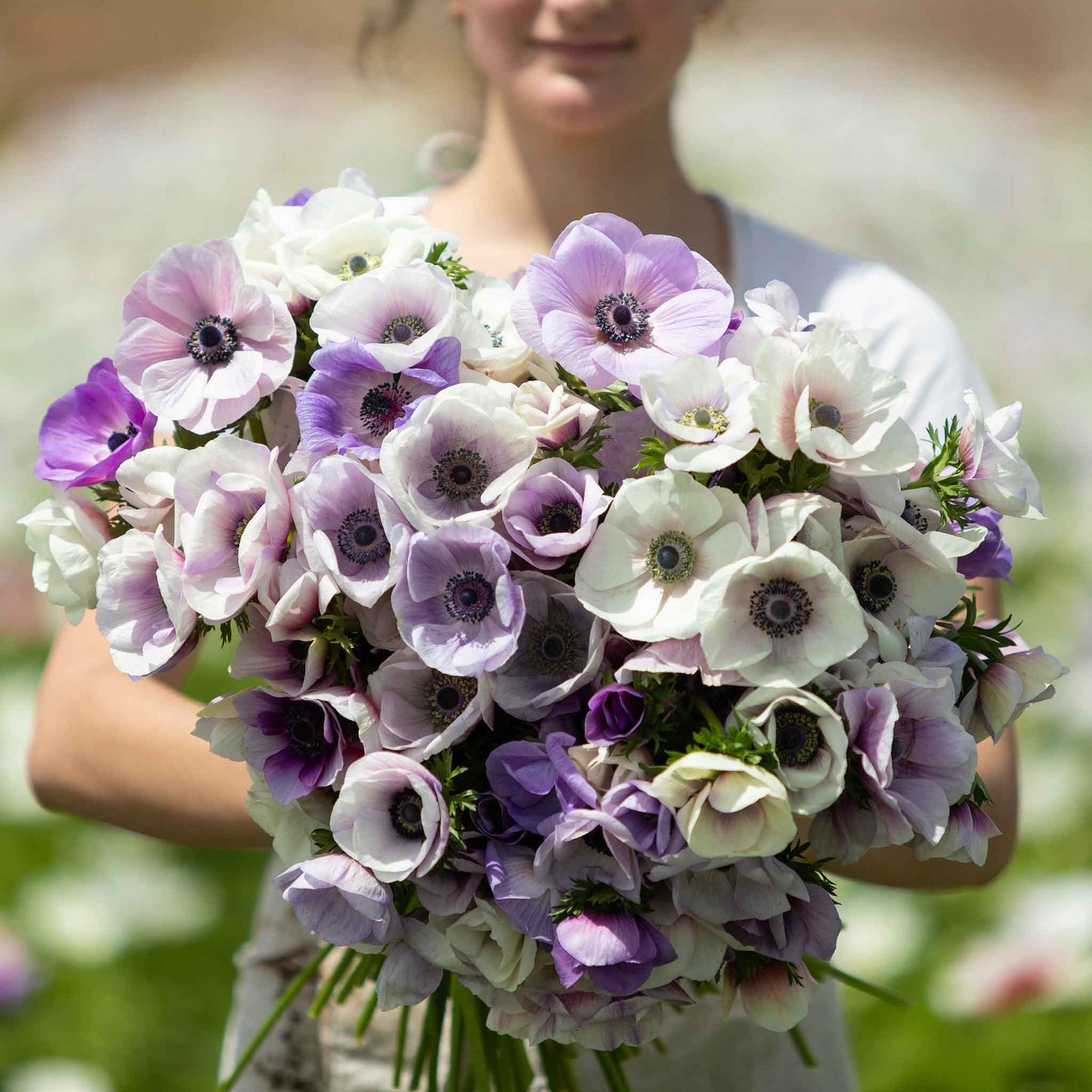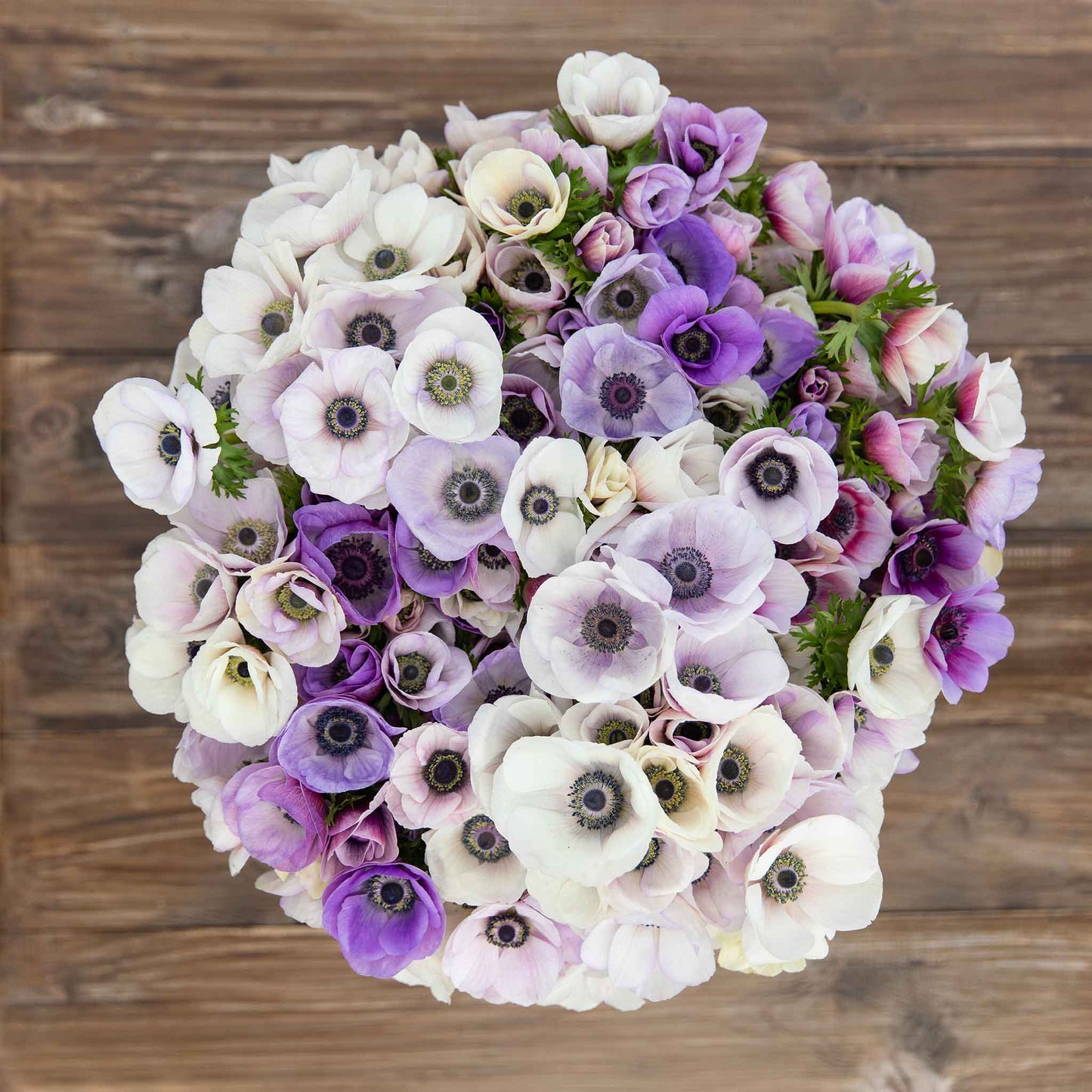 About

About Anemone Bulbs - Rainbow Pastel Mix

Anemone coronaria

The Rainbow Pastel Mix produces large, poppy-like flowers in a combination of lavender, purple, and soft pink. The blooms appear on low-growing plants, so if you're looking to create a carpet of showy color, you can't go wrong with this in your garden. Ideal for mass planting or as an edging for mixed borders, the Rainbow Pastel Mix is sure to give you years of enjoyment.
Planting

Information

Companion

s

Plants

Companion Plants for Anemone Bulbs - Rainbow Pastel Mix
Choosing a selection results in a full page refresh.