Size
Price
Savings
Quantity

20 Bulbs

Spring-Planted | Ships in Spring

$28.99

20 Bulbs

Fall-Planted | Ships in Fall

$29.99

40 Bulbs

Spring-Planted | Ships in Spring

$51.99
10% Savings

40 Bulbs

Fall-Planted | Ships in Fall

$52.99
9% Savings

60 Bulbs

Spring-Planted | Ships in Spring

$69.99
20% Savings

60 Bulbs

Fall-Planted | Ships in Fall

$69.99

($1.17/each)

20% Savings
Classic single-flowered anemone mix in traditional colors
Deer Resistant; Stunning When Planted En Mass
Bright and Cheerful Pollinator Attractor, Long Lasting Blooms, Florist Favorite
Prefers Full Sun
View full details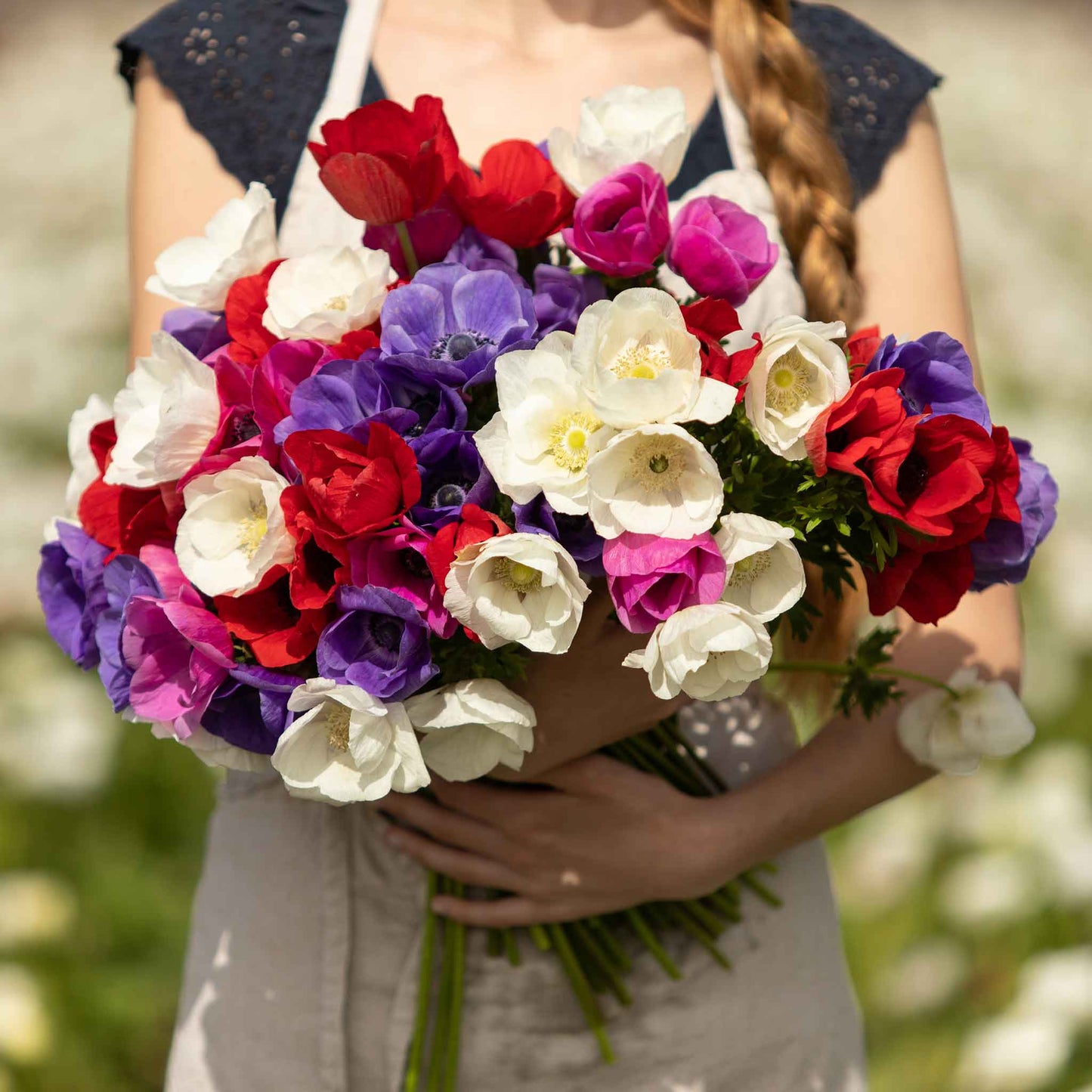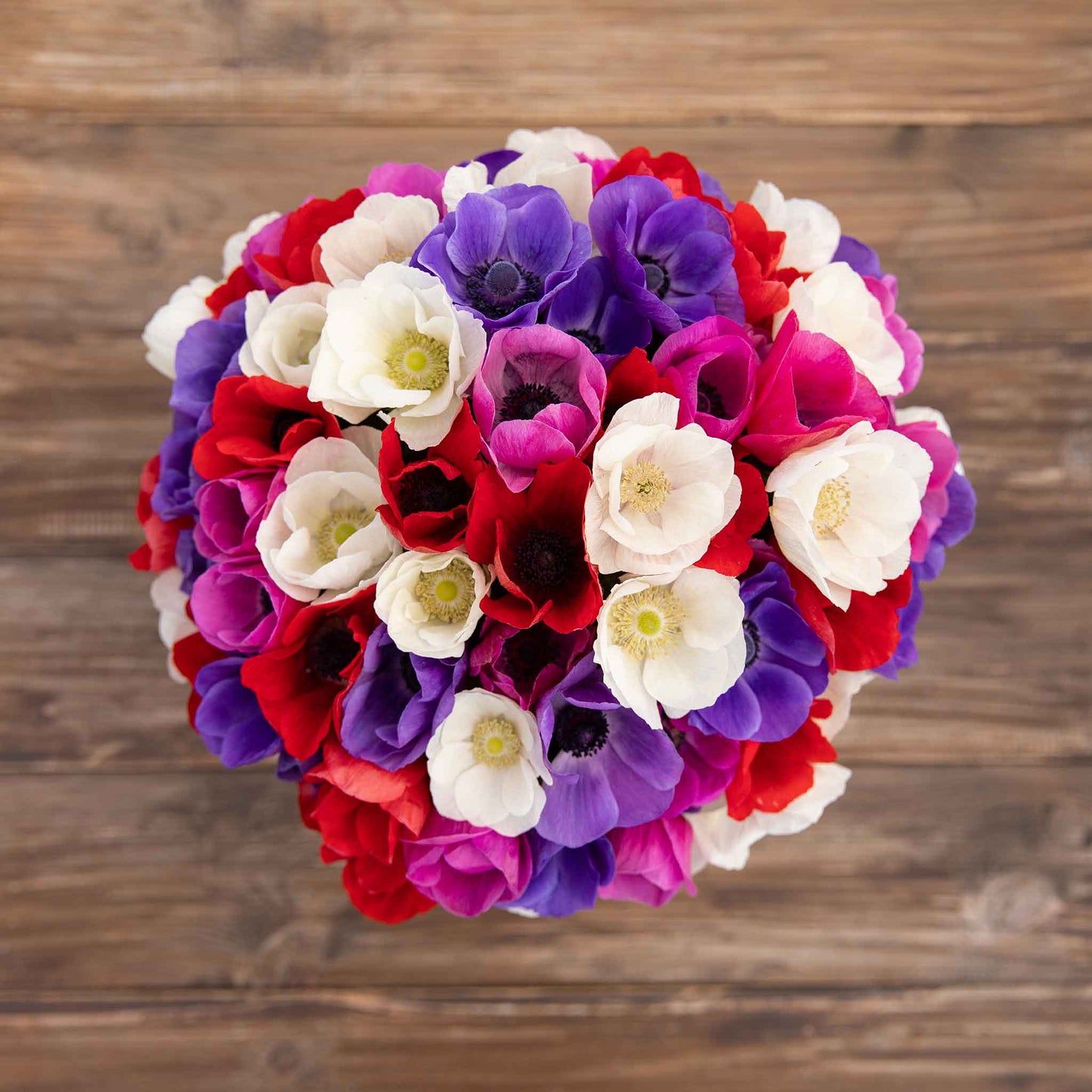 About

About Anemone Bulbs - De Caen Mix

Anemone blanda

Also known as

Poppy Anemone, Spanish Marigold, Windflower, Crown Windflower

The large, poppy-like flowers of Anemone De Caen bloom in a mix of vibrant colors on low-growing plants. If you're looking to create a carpet of showy color in all the shades associated with spring, you can't go wrong with this mixture of anemone bulbs. Ideal for mass planting or as an edging for mixed borders, these low-growing favorites are sure to delight.
Planting

Information

Companion

s

Plants

Companion Plants for Anemone Bulbs - De Caen Mix
Choosing a selection results in a full page refresh.