Size
Price
Savings
Quantity

20 Bulbs

Fall-Planted | Ships in Fall

$28.95

20 Bulbs

Spring-Planted | Ships in Spring

$28.95

40 Bulbs

Fall-Planted | Ships in Fall

$54.95
5% Savings

40 Bulbs

Spring-Planted | Ships in Spring

$54.95
5% Savings

100 Bulbs

Fall-Planted | Ships in Fall

$126.95
12% Savings

100 Bulbs

Spring-Planted | Ships in Spring

$126.95

($1.27/each)

12% Savings
Perfect blooms to mark your most special occasions
Also Known as Persian Buttercup
Unique, Two-Toned Petals
Prefers Full Sun
View full details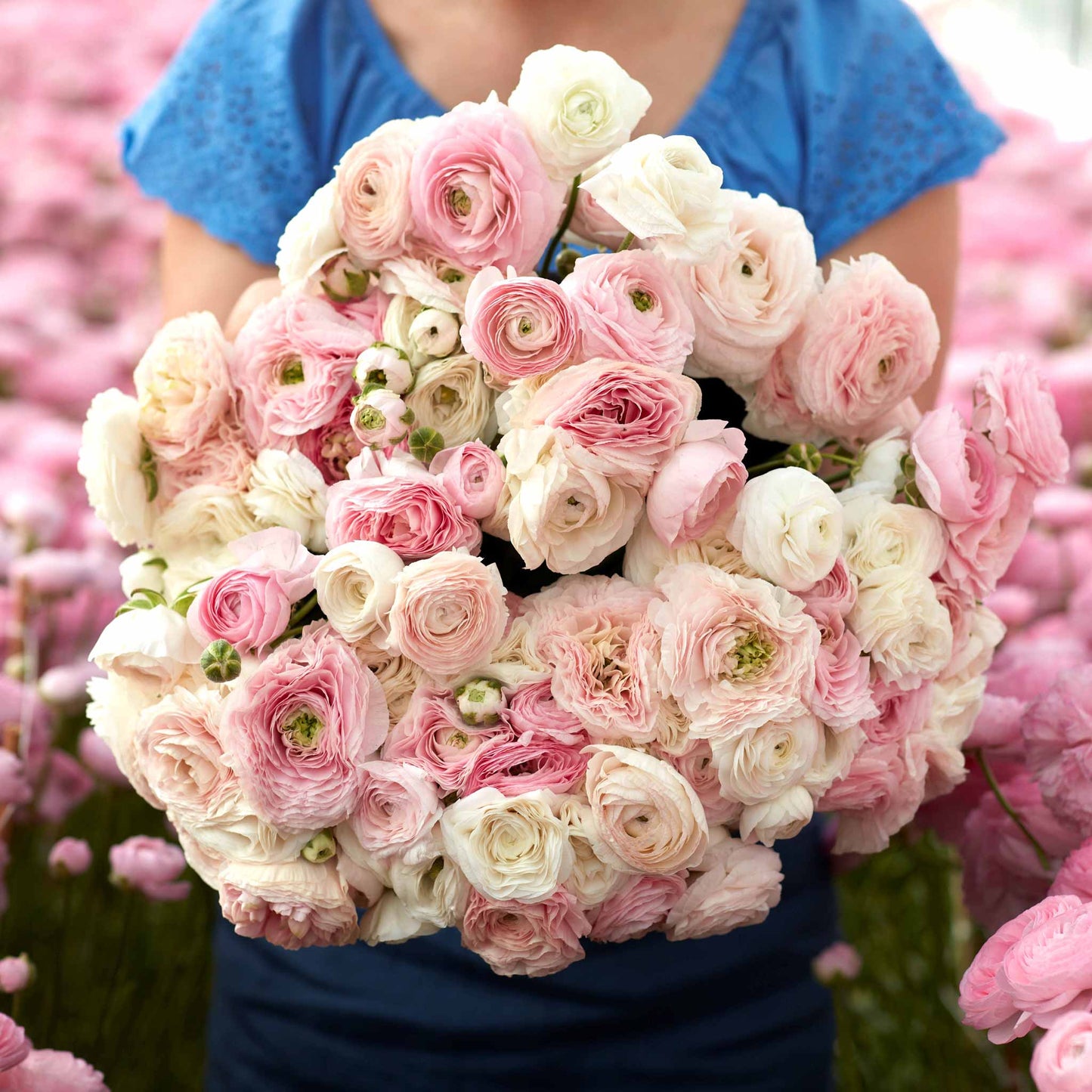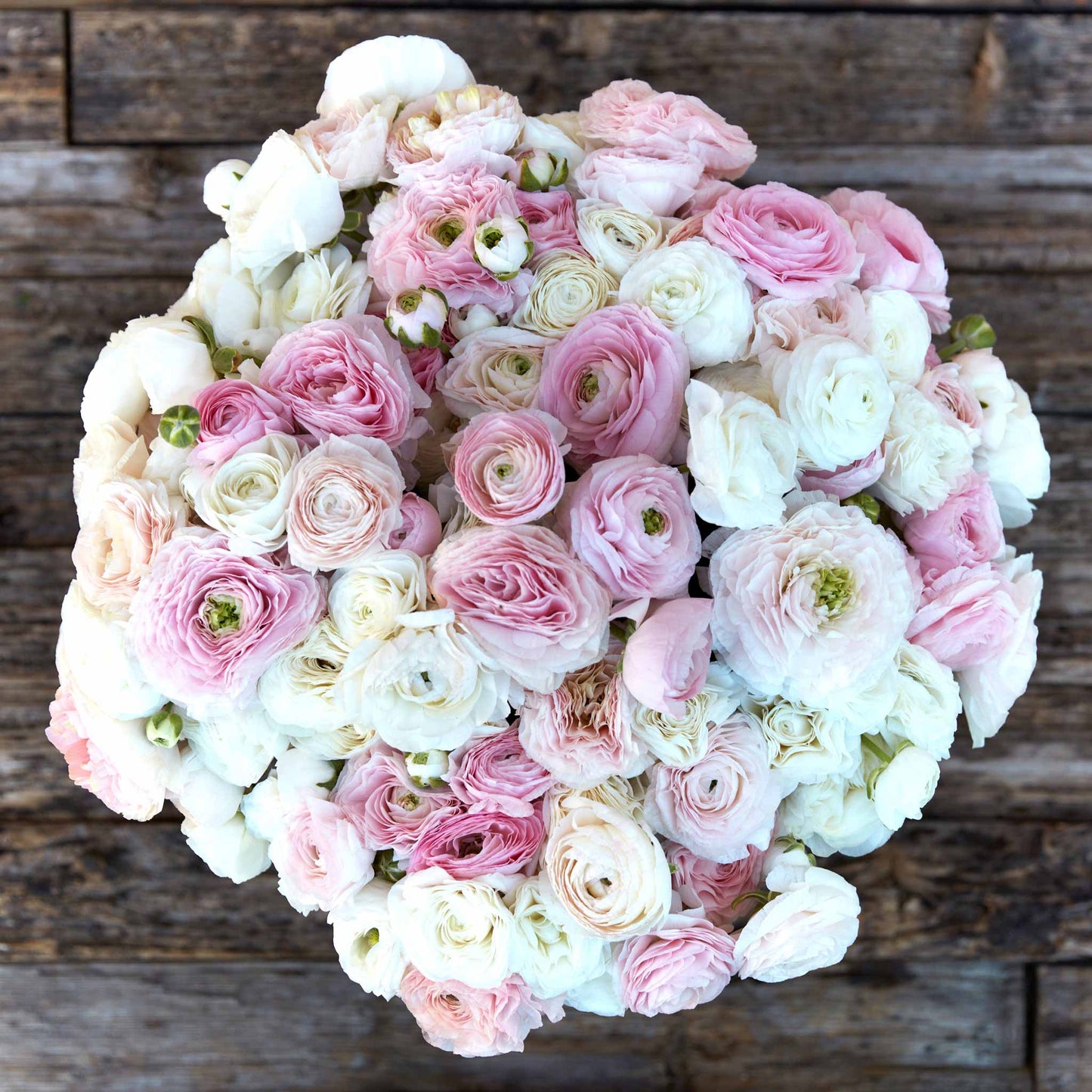 About

About Ranunculus Bulbs - Eternal Bliss Mix

Ranunculus

Also known as

Persian Buttercup

Petals upon layers, layers upon petals! Ranunculus Eternal Bliss Mix is packed with white and pink toned blossoms that can make any gardener or florist blush. Ranunculas make wonderful cut flowers so you can enjoy these blossoms in your garden and on your countertop. Warmer zones 8 to 11 can choose a sunny location for fall planting and spring blooming. Cooler zones will need to cover or start indoors.
Planting

Information

Companion

s

Plants

Companion Plants for Ranunculus Bulbs - Eternal Bliss Mix
Choosing a selection results in a full page refresh.