Size
Price
Savings
Quantity

2 Roots

Fall-Planted | Ships in Fall

Original Price:

$23.09

Sale Price:

$11.55

4 Roots

Fall-Planted | Ships in Fall

Original Price:

$40.99

Sale Price:

$20.50
11% Savings

10 Roots

Fall-Planted | Ships in Fall

Original Price:

$93.49

Sale Price:

$46.75

($4.68/each)

19% Savings
Deeply fringed, uniquely gorgeous blooms
Salmon pink blooms with black markings
Use as a fresh cut or dried flower
Blooms reach four to six inches across
View full details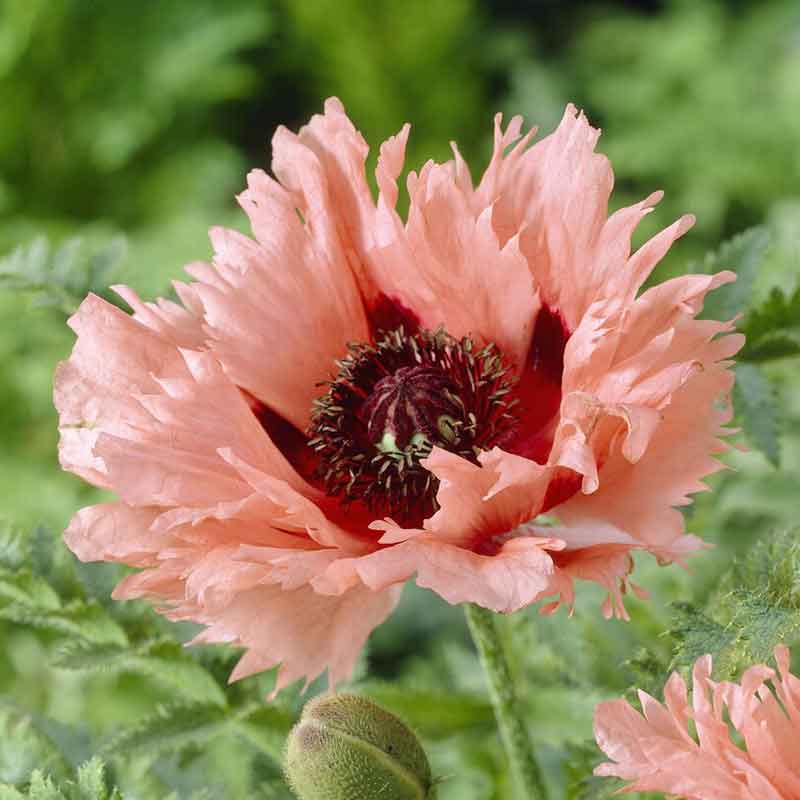 About

About Papaver orientale Roots - Forncett Summer

Papaver orientale

This remarkable poppy variety traces its origins back to Forncett St. Mary in Norfolk, England where its petals feature intricate yet bold fringing, while maintaining an overall delicate appearance. A delightful touch of intrigue is found at the base of each petal, where small black markings captivate the eye. Consider planting Forncett Summer alongside May Night Salvia or Allium Globemaster for a compelling contrast. The combination of the bright salmon pink poppy with the deep hues of purple from these companion plants will result in a visually stunning display that is sure to capture attention and leave a lasting impression.
Planting

Information

Companion

s

Plants

Companion Plants for Papaver orientale Roots - Forncett Summer
Choosing a selection results in a full page refresh.